April is always a weird month weather wise, isn't it? Spring arrives and the flowers start to pop up, but then there's a snow storm somewhere as though Winter is making a last ditch attempt to take over again. Even here at the Doozy offices in Los Angeles (please accept our profound apologies, those of you living in the snow belt), we are getting clouds and rain unheard of for this time of year… not that we aren't grateful. In fact, you hear dozens of Angelinos exclaiming, "It's just like back home in Nebraska/Pittsburgh/Memphis/Florida/Maine!"
Wasn't it genius that Mother's Day was set up for the second week in May? By then Spring and warm weather have established themselves firmly and the flowers are filling the air with color and scent, and the trees! Oh thank you to the trees whose green turns the world into bright happiness and optimism. It's as though Mother Earth were caressing us with nature with the same smiling gentle love that our moms gave us when we were their adored toddlers. A perfect seasonal reflection of mother's love.
We are working on a new Mothers Day card for you to send with one of our favorite animators  busy creating it. Here's a hint: butterflies!
Meanwhile, here is one of our most popular cards for Mothers Day to whet your appetite for May's beauty: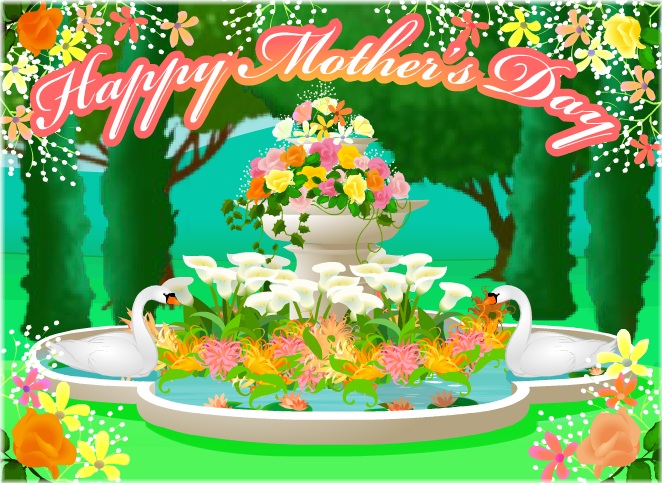 You can peruse all of our Mothers Day ecards by clicking here.  Happy Spring!