Welcome!  We'd like you to meet some of our most popular Doozy Cards animated eCard characters…
Drunken Mariachis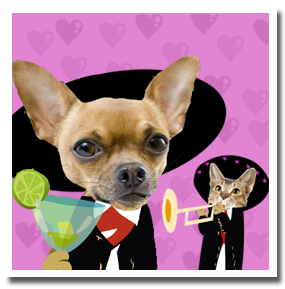 Whether it is Valentine's Day, Halloween, Easter, or your best friend's birthday, these mariachis are always ready to celebrate with a fun filled fiesta.
Gecko
Ge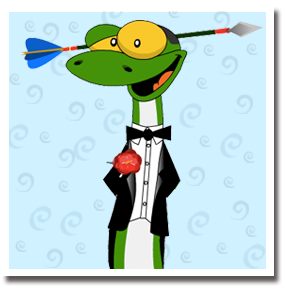 cko always has a cheerful greeting and a heartfelt message for any occasion.  Gecko also loves to get dressed up in hilarious costumes and celebrate.  Check in with him to see what he has to say about his favorite holidays, Mardi Gras and Cinco de Mayo.
Doo Wop Pugs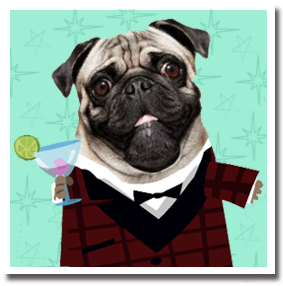 This Doo Wop trio is comprised of three plaid wearing pugs who sing sweet love songs in the smoothest of vocal stylings.  There's no heart these three crooning pooches can't warm.
Latasha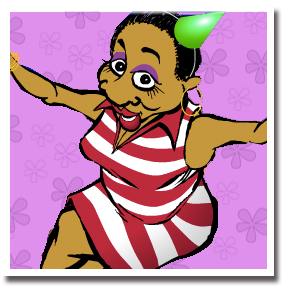 Latasha is a straight talkin', advice givin', powerhouse of a woman.  She'll share her thoughts on men, mom's, marriage, diets, or breakin' up.  All you need to do is ask and she'll tell it like it is.
RAJ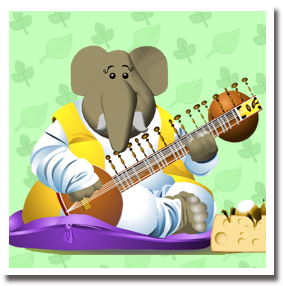 Raj is an enlightened master of peace and prosperity.  He delivers his wisdom in the form of chant and song with the help of his sitar.  Raj will be your friend for eternity and share with you whatever is his.