In between Christmas and New Year's, is a time I like to relax and reflect. We used to stress about what we'd do for December 31. Pressure was on; but this year I researched some fun ideas and want to share them with you.
1. Dick Clark's New Year's Rockin' Eve on ABC
Dick Clark, on the other hand, has been hosting the New Year's Eve special on ABC for 40 years! Longer than I've been alive. Don't you feel like he's the Santa Claus of New Year's?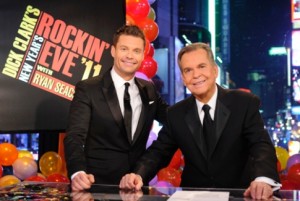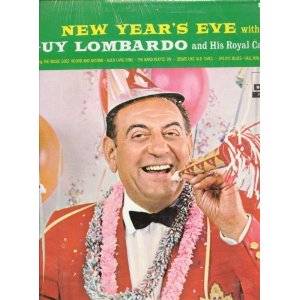 The big show begins at 10:00 p.m. E.T., and Lady Gaga and Justin Bieber are scheduled to perform. In 1972, Dick Clark hosted this inaugural show and competed with Guy Lombardo's New Year's Eve special which ended-up airing for 21 consecutive seasons since 1928. My family and I like to watch this live show broadcast from New York City with the famous ball drop!
2. Family Friendly Events
I found out about this nationwide event calld First Night USA – a nonprofit that offers "community spirit" celebrations in 23 states. These celebrations focus on arts and performance allowing families to enjoy a night of spectatorship in downtowns of cities across America like Council Bluff, Iowa, Fort Atkinson, Wisconsin, and Alexandria, Virginia. I love the idea of exposing my children to art and theatre and getting out of the house to explore this holiday night with other local families.
3. Cooking Dinner for Friends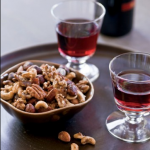 I read this great article in the Washington Post by Sara Kate Gillingham-Ryan called, An Intimate Dinner for Friends. It listed some apropos recipes for a calm night with close-knit friends including fennel-roasted salmon and cranberry tart. One New Year's I had dinner with about five other friends, and as the clock struck midnight, we all went outside and banged on pots and pans under the moonlight. We felt genuine childlike joy as we made each other laugh clanging and marching around in a circle. This is a great tradition for New Year's Eve.
4. Don't forget Happy New Year Cards!
I like sending Happy New Year Cards on both the Eve and on January 1. I like the idea of my faraway cousins receiving Happy New Year Cards on their laptops while they watch New Year's Day football on the tube; and I want my girlfriends to laugh at their Happy New Year Cards right before they make the Hoppin' John black-eyed peas receipe for everyone to enjoy that day.
Let's make a pact to not feel so pressurized this December 31. Hopefully I've offered some fun ideas for your New Year's plans. Watch Dick Clark, revel in family-centric events, cook an intimate meal for friends, or send faraway loved ones Happy New Year Cards. Just make a choice, and do it!