Barbecues, good feelings, and the day off work – it's easy to see why we all love the 4th of July so much! Of course there's more to it than just fun: this is a day of celebration for the things that bring us together as Americans. It's a chance to honor what makes our country great, and have a great time doing it.
For the people who won't make it to the barbecue this year – or who you'd just like to get to before the party starts – we've got some patriotic and fun 4th of July eCards that are sure to add some fireworks to America's special day. Send them with your own special message, and let your family and friends know how happy you are to call the U.S.A. your home.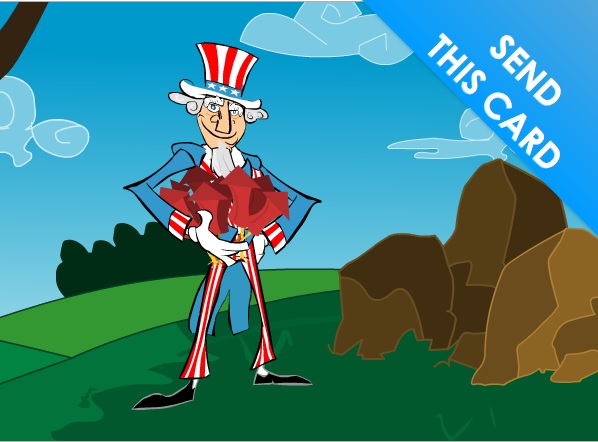 Bet you didn't know Uncle Sam had such a mischievous side! But hey, who doesn't like to sneak around a little now and then, just to keep them guessing? Fireworks are always fun, but how about when you didn't see them coming? Let the man in the red white and blue add some color to your holiday!
When it comes down to it, this holiday is about tradition, and how much it means to all of us to be part of this great country. This is a sweet and touching reminder for you, your family, and your friends about what July 4th really means. Wish your loved ones well with this patriotic eCard.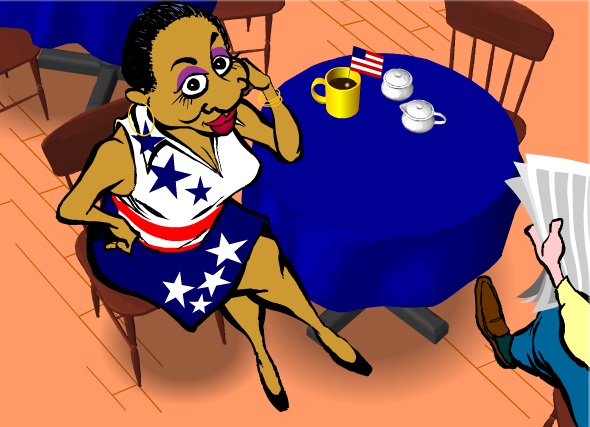 Sure, we all love our country – but that doesn't mean it couldn't use a little sassing! Laugh out loud with your friends over this funny message from Latasha. I mean really, if we're all equal, how come Bill Gates has all our money?
Happy 4th of July from Doozy!