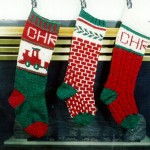 Crafters and knitters go all out this time of year. Oh what fun it is to make a Christmas stocking from a pattern. Yarn mills and spinneries sell Christmas stocking patterns for $4 online (or you can buy the kit for $20.) But for some of us, it might be too late. The hands on the clock have ticked past, and we can no longer enjoy the luxury of plenty-of-time-to-prepare; instead we must resort to what I call last minute "Christmas Eve Crafting."
Martha Stewart's site has a great idea for a last minute handmade gift. Fill organza sachets with herbs such as lavender, tansy, wormwood, cedar, patchouli, rosemary, cinnamon, or cloves to repel moths. These sachets are a sweet-smelling alternative to your grandmother's chemical smelling mothballs. They are pretty easy to make. Just buy the organza squares and decorative ribbon from a Joann Fabric Store and dried lavender from a flower store.
Another idea comes from a mother and creative designer in Charlotte, NC. She blogs about this great last minute handmade gift idea.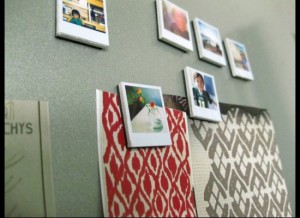 DIY family photo magnets. Get your magnets from Hobby Lobby and follow this blogger's tutorial. All you need is photo paper, chipboard from the back of a notebook, rubber cement, and a white marker. Such a personal and inexpensive gift for your family and friends!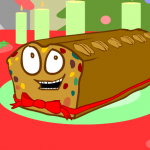 Our favorite last-minute ideas are Christmas ecards. A life szver if you forgot to send a printed card to someone. Frankly, I save myself time and effort and send all my friends and my family members a fun or a heartfelt ecard with a personal message from me to them.
Our Sexy Fruitcakes ecard makes light of that time old culinary Christmas gift – the fruitcake. Whether you hate the taste of them or love them, fruitcakes get a bad rap. Lucky for us, The Food Network's Alton Brown gives the fruitcake a makeover with an updated recipe finally allowing the fruitcake to, in the words of Justin Timberlake, bring sexy back.
Christmas ecards are the ultimate last minute gift. We hope Doozy helps you this Christmas Eve Eve so that you remember everyone on your list.