We received a request from an ailing customer for help with her membership. She has fallen on hard times, so we were happy to extend her membership for her as she asked.
With her permission, we are posting her letter to us here. We have made it look nice with some color and minimal decoration, but the words are hers. ("Christopher" is the Customer Support team member with whom Donna was corresponding) We want to share it with you as a reminder for all of us: Give your Love Now. If you hold back, you may lose your opportunity to uplift others with your message of love. Send Love openly and always.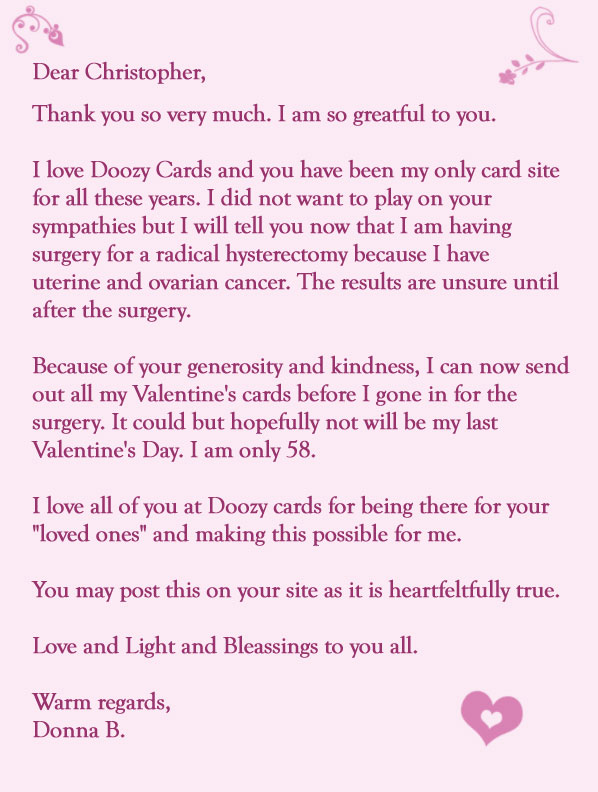 Donna will be sending our Valentine's Day ecards and you can too. We hope our work makes you and your beloved smile. We hope you feel inspired to share your love with all of us.