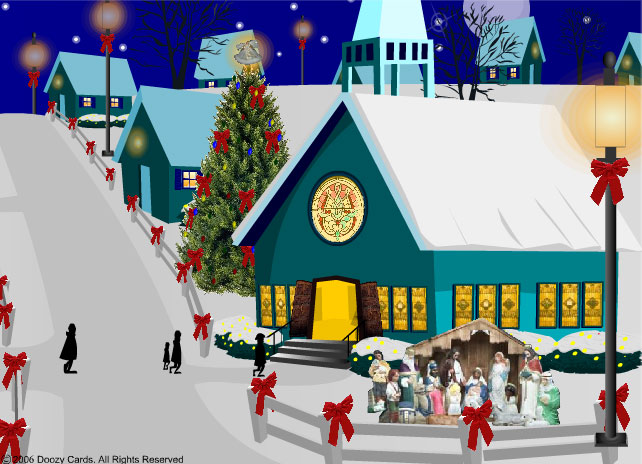 While we may never really know who put the bomp in the bomp bah bomp bah bomp or who put the ram in the rama lama ding dong, by the end of this holiday blog post you will better understand who put the "x" in your very merry Xmas.
So there was this emperor, right? And his name was Constantine. And he lived a long, long time ago. Well, when he converted to Christianity,  before him appeared a strange vision. He saw the Greek letters "chi" and "rho" intertwined. (Chi is written as an "x" and rho as a "p.")
From that point forward, ol' Constantine decided that Christ could be referred to as "XP" for short. Cut to present day and we still refer to Christmas as Xmas. (XPMas just didn't have a ring to it.)
Some rigid types think the term "Xmas" is a way of secularizing the holiday but it's really just the opposite. Christ is still in Xmas, but in the form of a nickname of sorts.
If you want to wish someone you love a very merry Xmas or Christmas, check out our wide selection of Christmas ecards you can send for free and have a great holiday!