Let's face it. We're in a recession. Raise the debt ceiling, you say? Install a debt ceiling fan!
We here at Doozy have decided to give everyone a break. We are now offering hundreds of new free ecards. We've had free ecards before, but now they are WAY easier to send. Now you only have to click on one page instead of three – simply click on the ecard's icon and send away! We've added buckets of new cards including free birthday e-cards. We now have 274 FREE CARDS! Click this link: Doozy Free Ecards
Holy Moley, it's hot this summer. If you plan on sending your kids to summercamp but anticipate they'll neglect to be your penpal 🙁 give them our free ecards link! Hopefully you'll get a cute response from your kid like this one!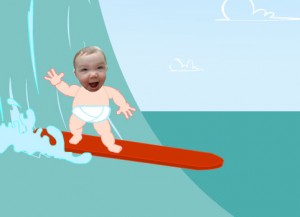 SO CUUUUTE!
I've got a few friends with summer birthdays – zodiac signs Compassionate Cancers, Wholehearted Leos, and Successful Virgos. Send your summer birth-time friends free ecards from our Free Birthday ecards section.
For some of my girlfriends, I give them a little risqué humor. Such as this Sex and the Kitties ecard.
I have some friends with an anniversary to celebrate this summer.Whether they're commemorating a wedding, business venture, or friendship, our Free Anniversary ecards are a great way to say "Way to GO, hon!!" We have plenty of fun free e cards for that anniversary occasion celebrating one year to sixty years. I just love this Grand Anniversary ecard that celebrates the French monarchy. Mostly because it reminds of the famous British monarchy couple – Wills and Kate – who recently visited Los Angeles. Send this card to a grand couple in your life.
Stay tuned as Doozy will continue to add to our free e-cards section over time. It's the perfect way to wish someone well on a holiday or any daily occassion!