Whether you shop at brick and mortar or online, engaging in gift-giving this season is wearisome for even the most intrepid shopper. Parking at malls, traffic, and waiting in line pushes us towards the worldwide web where we can shop from bed in our PJs.
This year I ordered online from Macy's, Wal-Mart, and Amazon.com, and let me tell you, seeing those boxes pile-up in my entryway was much better than lugging them around town in the backseat of my car. Harried Christmas shopping amongst the chaos of Los Angeles is not the best look for a woman.
I also found this great site, Etsy.com, that has great gifts for friends and housewarming. One of my favorite sellers on this site is BandA Prints that does custom prints of your home state, football team, and gifts for babies. It was so easy to order from this seller, and have it delivered directly to my house.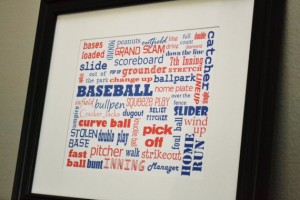 Our Holiday Greeting Cards are a "Happy Holidays!" to your loved ones through the push of a button. For me, living here in Southern California, there are days in December where the sun is out, and it's actually quite balmy. But I know for sure my relatives on the East Coast are building a snowman. They have enough snow in New York, Vermont, and Connecticut to sled, throw snowballs, and roll large balls into the the belly and head of a snowman. That's why I sent one of my family members this Snowman Seasons Greetings. This card is a beautifully animated video of a little boy building a snowman. I love his bright orange mittens, and his creative use of a tin pail as a hat. I love sending Holiday Greeting Cards to commemorate this special time of year.