We love heart-warming stories around Christmastime. It truly is the season for giving. We loved this story that took place in Grand Rapids, Michigan this past Tuesday.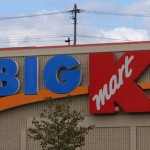 A woman was at Kmart buying for the Toys for Tots charity, when she decided to pay-off three layaway accounts belonging to three random strangers. This snowballed into other Kmart shoppers doing the same thing, and three days later $3,500 had been donated towards layaway accounts.
There are plenty of ways to show your Christmas giving spirit this season. Sending Christmas ecards to your loved ones far away  shows them you care. We here at DoozyCards, offer 6 months of free Premier Membership to active service men and women currently in the Armed Services. That's why when we came across this nonprofit group called Trees for Troops it really sang to our hearts.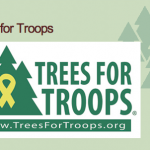 This group partners with Christmas tree growers and FedEx to deliver 17,000 trees to military families. FedEx uses East, West, and Central routes to deliver these trees to such deserving families. Lighting up a Christmas tree fills your home with warmth and cheer. You can find out how to donate to Trees for Troops here.
Even if you are not able to do random acts of kindness this year, send Christmas ecards to your family and friends as a token of kindness.