Happy Holidays to all our wonderful customers! Every year we go to the Cheesecake Factory for our holiday luncheon. As we ate and ate, we expressed our gratitude for each and everyone one of you – our wonderful customers. We appreciate all your support and emails.
We had a great time making the Christmas ecards this year. We are very happy to see they are filling the inboxes of your family and friends. My favorite holiday ecard is the Gingerbread Chorus ecard. My three year old loves it. We have lots of new cards to make in 2010 and we look forward to the opportunity to make your friends and family smile.
P.S. I strongly recommend Adam's Peanut Butter Cup Fudge Ripple Cheesecake!
We wish all of you a joy and peace filled holiday and if that is not possible, at least some really good chocolate!
Love,

The Doozy Staff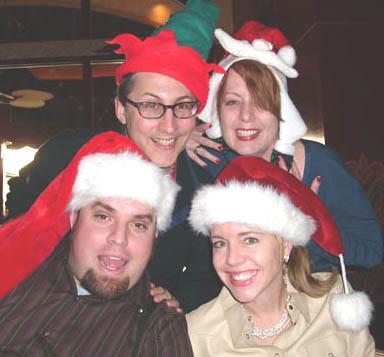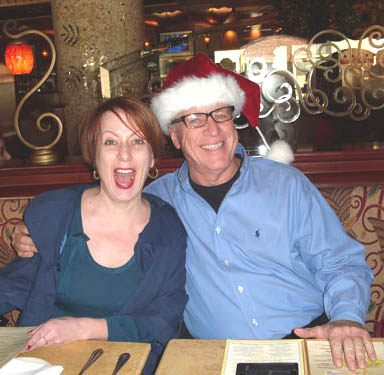 picture one:
Top Row: Bennett and Mukti
Bottom Row: Chris and Chandler
picture two:
Mukti and Bob