Welcome to the Doozycards blog!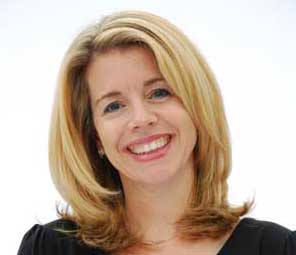 I'm Chandler Chandler, President of Doozycards.  I was Chandler Cooke but I married my college sweetheart Patrick Chandler.   In 2003, my family and I wanted to make greeting cards because they are one of the only products that create special moments between people and bring them closer together.  Whether it's through laughter or tears, when you send someone an ecard you're showing them you care.  With the idea of making someone's day better, we started Doozycards.   We wanted to turn our love of creativity into an ecard company which uplifts and serves people.  We aim to create ecards, which will help you stay connected with friends and family.  Whether you're sending a Doozy ecard down the street or across the world, our mission is to help you experience joy in your personal relationships.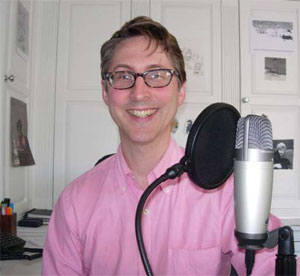 This is Doozy's Creative Director, Bennett Schneider. We are so grateful to have such a big talent working with us on a daily basis.   Bennett went through the famous Groundlings Theatre in Los Angeles.  He also performs with the Los Angeles Philharmonic, staring in their Youth Concert Series at Disney Concert Hall and in the Hollywood Bowl Children Series during the summers.  Bennett is the voice of our Gecko, Larry the Lobster, Bernardo, Christopher Columbus, and the last 3 presidents!!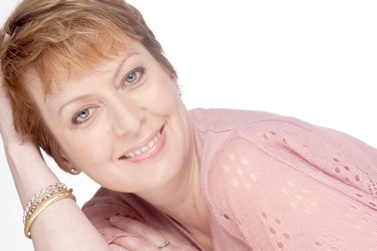 Mukti is one of our voice over artists and the author of the poetic sentiments you see on all our photographic eCards.  She also sings beautifully and can be heard in our Cinco de Mayo      Tortilla Chip Fiesta eCard.  Mukti is the voice of characters from "My Little Pony", "Melody Street", Smart-e-bear" and many others.    You can see more of her work at www.MuktiGarceau.com
What a great gang of animators!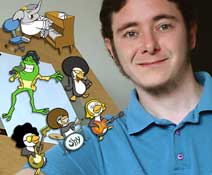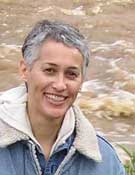 A friendlier, more heartfelt group could not be found. We are so grateful for their wit, skill, and willingness to be patient with our perfectionist requests for minute detail. Thanks Fred, Caroline, and Tom!
Doozycards has been our labor of love since we launched in 2003. Our goal is simply to provide the world's best online greeting cards and services for you. I really do believe people who sign up with us deserve this level of care.
Doozycards donates to Meals on Wheels

When you sign up for a Doozycards Premier Membership a portion of the proceeds go to St. Vincent Meals on Wheels, the largest privately funded meals program in the US.  Learn more about Meals on Wheels by Clicking Here.