We are thrilled to present the newest of our Rosh Hashanah ecards, "Vaudeville Apples"!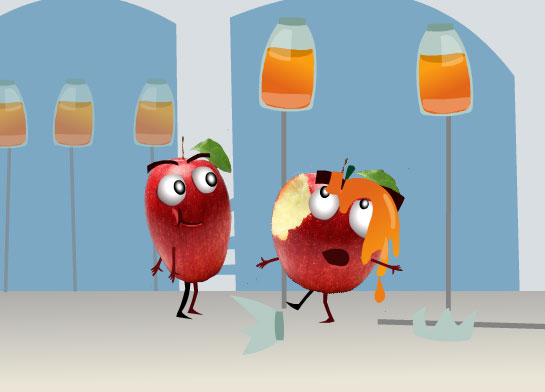 In the best tradition of making inanimate objects behave like petulant children, we thought we'd offer everyone celebrating the Jewish New Year some levity centered around the year-sweetening practice of apples dipped in honey. Put your hands together for Manny and Marty, The McIntoshowtiz Brothers and their Amazing Spinning Pots of Honey trick!
Watch (and send) the Vaudeville Apples card yourself, and have a very Happy New Year! L'Shana Tovah!