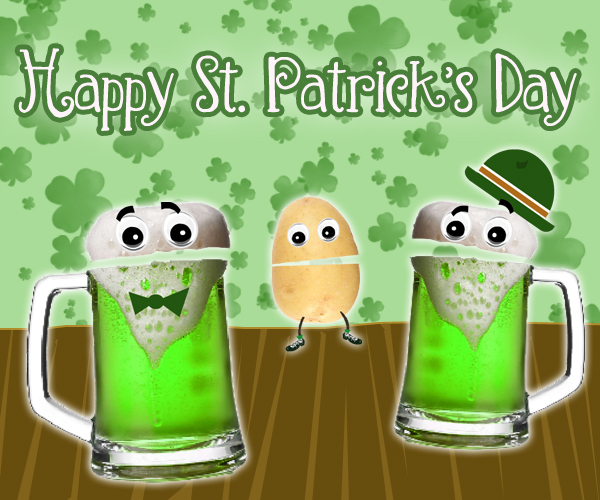 Yes, most definitely.
The End.
Okay, seriously, what's the appeal of green beer on St. Patrick's Day anyway? Isn't including some green in your outfit festive enough? You have to ingest green?
Well, its dye. So its definitely not one of the four food groups or anything. And it is artificial coloring, not exactly Mother Nature approved. But a night's worth of it is probably not going to kill you either.
But check this out: green beer can often be an embarrassing indicator of poor dental hygiene.
"Green beer can act like the colorful disclosing plaque rinses used to teach kids where they're missing brushing and make your teeth just scream with green color on the parts where the problems are," cautions Dr. Joseph Roberts, a Philadelphia Top Dentist and co-owner of Rittenhouse's Philly Smiles.
Definitely, if you plan on picking up a hot dude or chick at the local pub, you may want to think twice. Green teeth does not scream sexy.
Give a kiss of the Irish to a friend or loved one this St. Patrick's Day by sending a St. Patrick's Day ecard.
Source: Philly Magazine – http://www.phillymag.com/articles/ask-a-top-dentist-is-green-beer-bad-for-my-teeth-030810/