Ho! Ho! Ho! We're super duper excited at Doozy Cards because Christmas is almost here! And that means it's time to let Santa know what good little boys and girls you've been this year, so that he can bring you all sorts of totally awesome Christmas gifts. The jolly fella in the big red suit has been checking his "Nice" and "Naughty" lists, and to help make sure that you're on the "Nice" list (and don't get coal in your stocking!), we created this cool letter for you to send to his workshop in the North Pole. Just ask your mom or dad to help you fill it out and send it off to the big guy.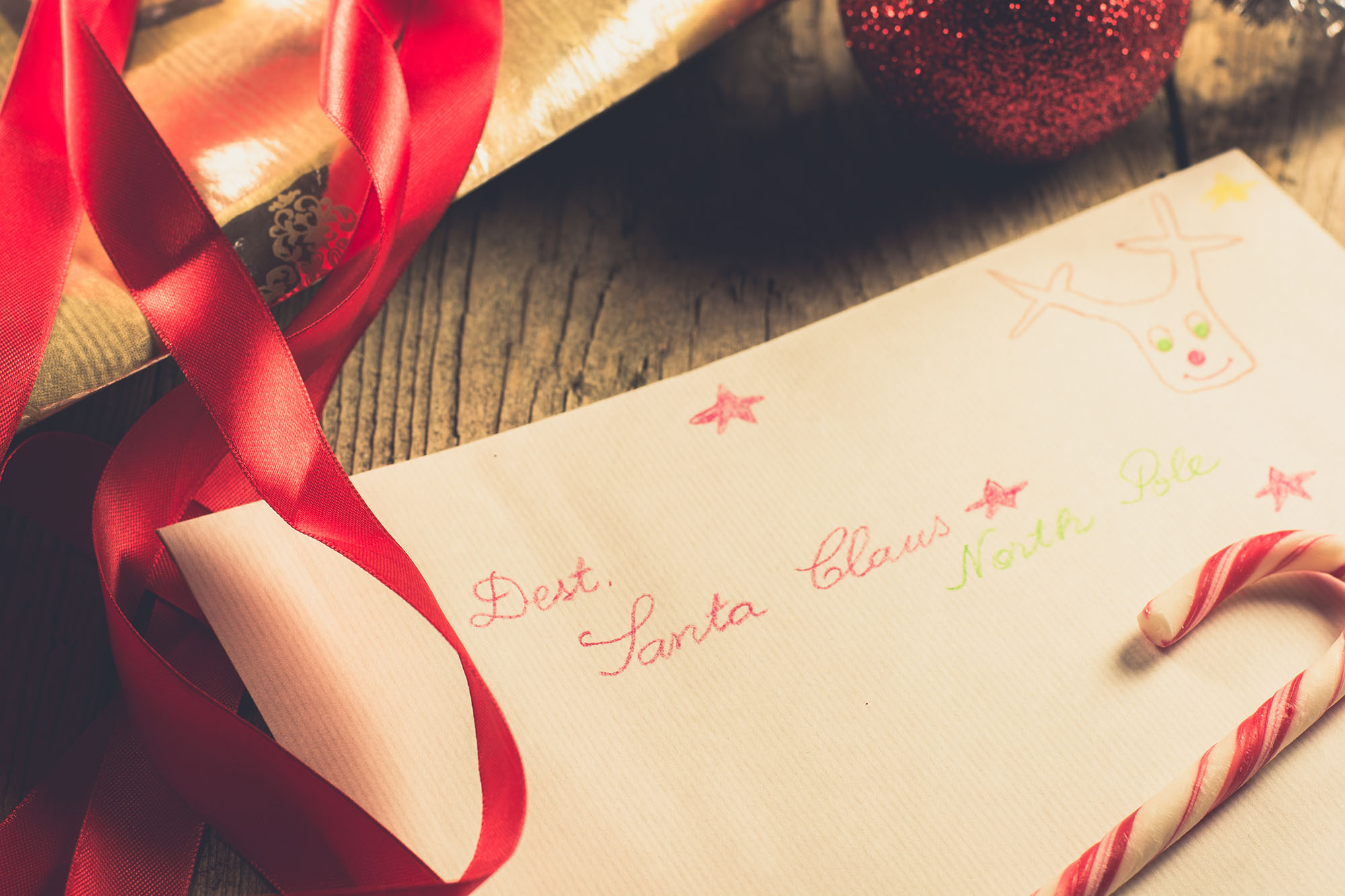 Dear Santa:
Merry Christmas!! I hope you, Mrs. Claus, and all of the elves have had the most fun and jolly year ever. Thank you for all of the wonderful presents you brought me last year. This year I have been a very, very, very good little               . Some of the really, really nice things that I've done are:                                                                                                , and                                                                            , and also                                                                 .  I'm also very thankful for my amazing family, including my                                                                                                                                    .  (Don't forget to bring some cool gifts for them, too!)
Because I have been sooooooo good this year, I would be soooooo happy if you brought me some of the following gifts:                                                                ,                                                           ,                                               ,  or maybe a                                                                          .  And maybe you could fill my stocking with                                                                          , and                                                                            . I promise to be extra good for my family and my community during the Christmas season, and next year too!