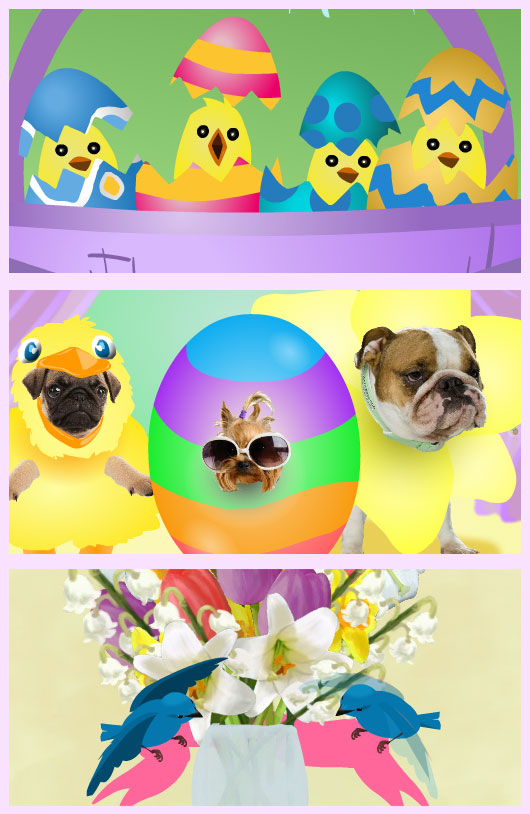 We've had a blast making our new Easter cards! We hope you will have as much fun watching and sending them too.
You all have really responded to our Doo Wop ecards, so we thought the Eater bunny and his chicks would enjoy donning the 50's plaid dinner jackets and giving Frankie Valli a run for his money in a Doo Wop Easter card.
The Tap Dancing Doggies are Just. So. Cute. Their little serious faces in their hilarious little costumes. Arg! Cuteness!
Joy can be elegant. The beautiful bluebirds bring in the flowers that herald Springtime renewal.
Whether you send one, all three or just watch for fun, we hope our fun times writing drawing and animating our cards gives your Easter a touch or light and happiness.